Rural residents generally have poorer health than urban residents. They experience higher rates of chronic illness and poor overall health, live in areas with fewer medical providers, and are more likely to be uninsured. In addition, rural Americans are also more likely to be older and live in poverty. Because of their proximity to agriculture and agribusinesses, rural people have significant exposures to bioaerosols, organic dust, and allergens; agricultural pesticides and farm chemicals; and antibiotic-resistant pathogens from the livestock industry. Safe drinking water is also a challenge as 70% of rural residents obtain their drinking water from private, unregulated water supplies.
To address these rural health disparities and the environmental and agricultural related exposures present in rural areas, the Community  Engagement Core (CEC) seeks to promote environmental health in rural Midwestern communities by delivering science and technology-based information to meet the needs identified by our communities and stakeholders. In 2015, the EHSRC CEC conducted a needs assessment about rural life exposures in Iowa and identified the following issues of concern: water quality, concentrated animal feeding operations (CAFOs), land use, food safety, indoor radon, toxic metals, and healthy homes. The EHSRC and CEC have conducted extensive and significant research and community engagement on many of these issues and will continue to do so going forward.
Aim 1)  Engage with our stakeholders (rural Midwestern communities, policymakers and public health professionals) to identify their research and educational needs and ensure responsiveness of the CEC and Center scientists to these needs by facilitating partnerships.
Aim 2)  Translate and disseminate environmental health research results from our Center and others into knowledge for our community members, policymakers and public health professionals.
Aim 3)  Provide training and technical assistance to Center scientists on the importance of and methods for community outreach and engagement.
Aim 4)  Advance the state of environmental health outreach and engagement in rural communities through dissemination of successful EHSRC models and strategies.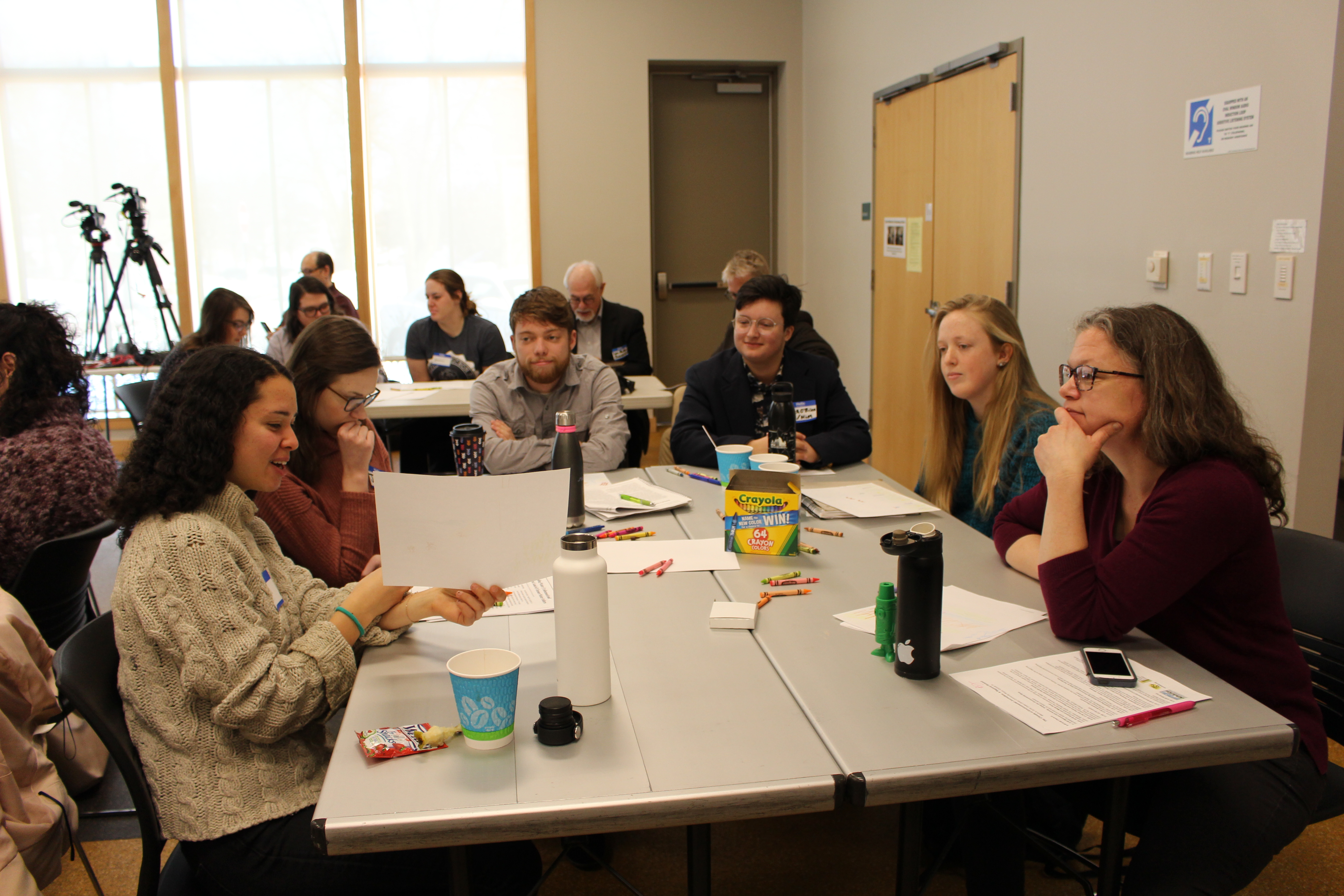 People of the Community Engagement Core
CEC Director – Brandi Janssen, PhD, brandi-janssen@uiowa.edu
Program Coordinator – Jackie Curnick, MDP, jacqueline-curnick@uiowa.edu
Stakeholder Advisory Board
Lynsey Barnard – Iowa City High School Science Dept.

Steve Falck- Environmental Law and Policy Center
Elizabeth Friedman – Region 7 PEHSU
Stefan Gailans – Practical Farmers of Iowa
Craig Mosher- Johnson County Clean Energy District, Prairie Hill Co-Living Community
Jean Perri- Poweshiek (CARES) Community Action to Restore Environmental Land Stewardship
Patti Ruff- Clayton County Public Health
Anne Weir Schechinger – Environmental Working Group
Erin Schoenberg- Center for Rural Affairs
Patrick Taggart – Proteus
Angela Tin- American Lung Association
Alicia Vasto- Iowa Environmental Council