Rural residents experience numerous health disparities and generally have poorer health than their urban counterparts. Higher rates of chronic disease and poor health are exacerbated by lack of access to preventive and clinical care and weak infrastructure for environmental health protection.
In our Midwestern region, residents across the rural-urban continuum are exposed to environmental hazards that primarily result from agricultural production, including agrochemicals and pesticides, depleted water quality, bioaerosols, organic dust and allergens, and antibiotic-resistant pathogens from the livestock industry.
Addressing these rural health disparities requires a holistic approach that considers the social and environmental context, including high rates of poverty and geographic distance that disenfranchise rural communities from economic power and decision making
Aim 1.   Enhance engagement with rural audiences to develop collaborative relationships that result in the co-production of environmental health resources and knowledge;  
Aim 2.   Strengthen community engagement capacity of Center members through communication, mentorship, and training;
Aim 3.   Improve rural environmental health literacy through effective research translation and multi-modal communication strategies; and
Aim 4.   Advance the field of rural environmental health engagement through rigorous social science assessment of community engagement strategies.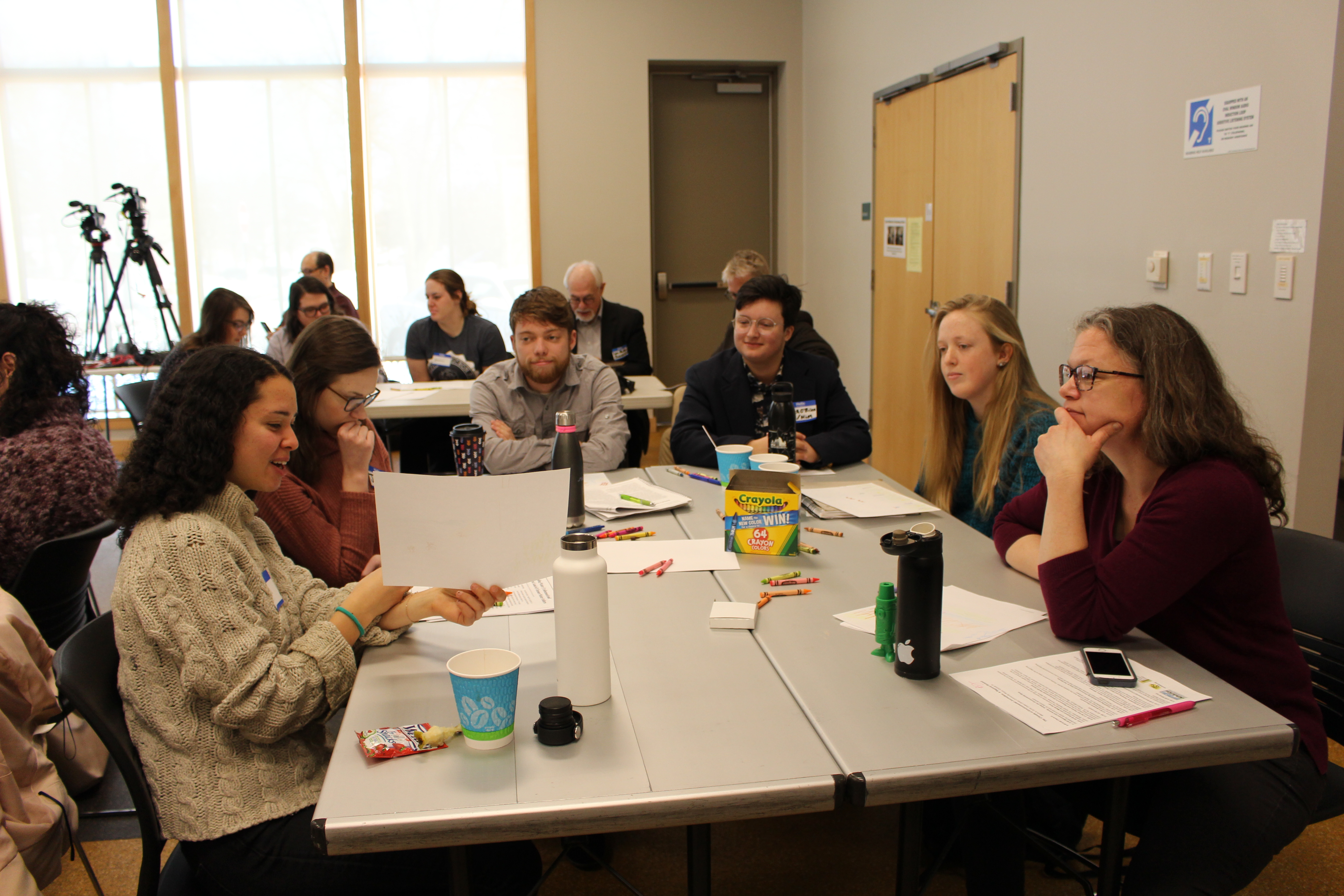 People of the Community Engagement Core
CEC Director – Brandi Janssen, PhD, brandi-janssen@uiowa.edu
Program Coordinator – Jackie Curnick, MDP, jacqueline-curnick@uiowa.edu
Stakeholder Advisory Board
Lynsey Barnard – Iowa City High School Science Dept.

Steve Falck- Environmental Law and Policy Center
Elizabeth Friedman – Region 7 PEHSU
Craig Mosher- Johnson County Clean Energy District, Prairie Hill Co-Living Community
Jean Perri- Poweshiek (CARES) Community Action to Restore Environmental Land Stewardship
Patti Ruff- Clayton County Public Health
Anne Weir Schechinger – Environmental Working Group
Erin Schoenberg- Center for Rural Affairs
Patrick Taggart – Proteus
Angela Tin- American Lung Association
Audrey Tran Lam – Center for Energy & Environmental Education, UNI
Alicia Vasto- Iowa Environmental Council