What can the EHSRC do for your community?
We are happy to work with communities to connect you with important information and relevant research about environmental issues you are facing. We can help in the following ways:
Facilitate a needs assessment or listening session in your community
Conduct a literature search of peer reviewed science
Connect you with scientific experts who specialize in your area of interest
Facilitate workshops and trainings for a variety of community groups (students, farmers, legislators, general community)
Connect you with others in the region who share your concerns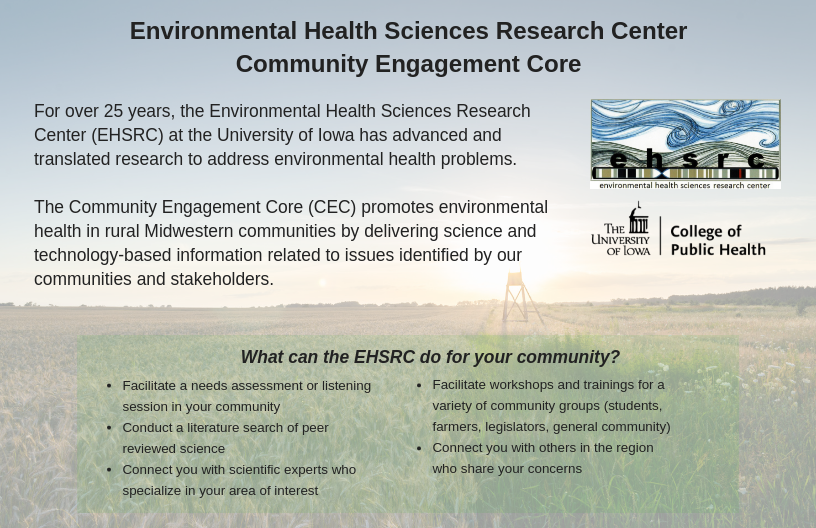 Download our flyer here
The Science Cafe
Science Cafés are events that bring people together in a casual setting to discuss scientific topics and issues. These gatherings began as a grassroots movement to engage with local communities, and take place all over the world. The Science Café program at The University of Iowa is a collaboration between the Environmental Health Science Research Center, the Institute for Clinical and Translational Science and the community partners  in Fairfield at the Fairfield Library and in Mt. Vernon at Fuel Coffee Shop. The cafe's are meeting virtually during the COVID-19 pandemic which is an opportunity to expand our discussions. To attend the next Science cafe and our mailing list, contact jacqueline-curnick@uiowa.edu.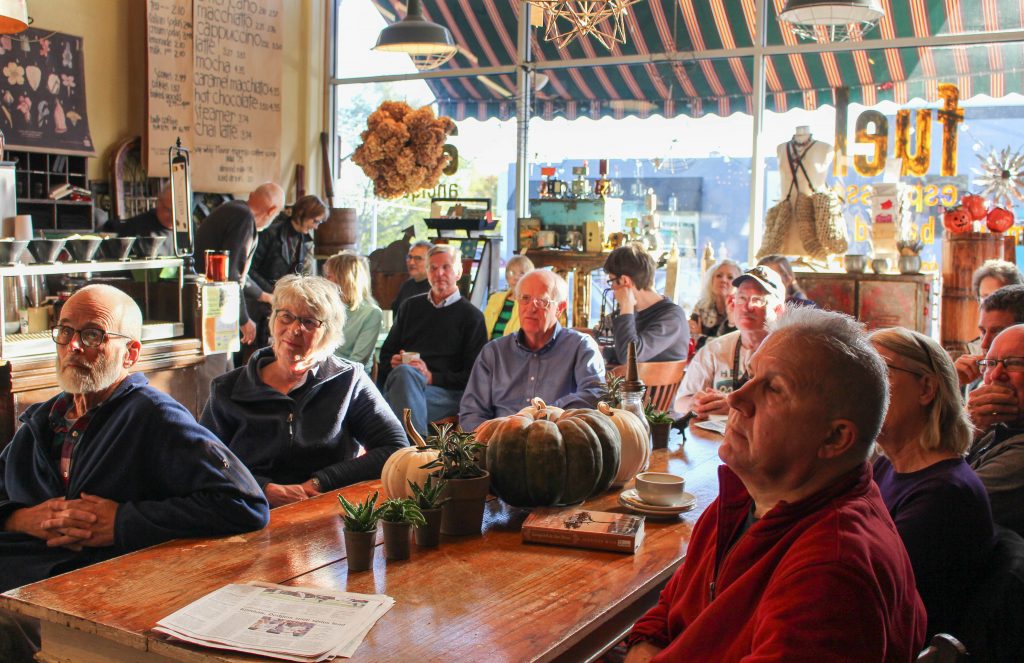 Community Tour and Forum
In June of 2019 the CEC hosted members of the NIEHS staff to tour three farms in Mt. Vernon and host a public community forum about water quality.  Read about the event here on the NIEHS website.
Watch this 5 minute video on the Farm Tour and Community Forum:
Events video archive
Below is the session video from the Community Forum on Water Quality from June, 2019
The EHSRC organized a regional Environmental Journalism Summit that took place on March 5th, 2019. Some sessions were filmed, check them out below!  View the agenda here