Peter Thorne, Deputy Director of the EHSRC, has been named to the Scientific Advisory Board (SAB) of the U.S. Environmental Protection Agency (EPA). The appointment was announced Aug. 2 by EPA Administrator Michael Regan.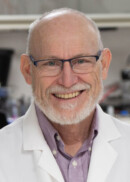 "This highly qualified, diverse group of experts will ensure that EPA is receiving sound science-based advice to inform our work to protect people and the environment from pollution," Regan said in a statement. "We worked expeditiously and deliberately to finalize the new Science Advisory Board, and now we can move forward knowing EPA's work is guided by the most credible, independent expertise."
Thorne joins 46 other members of the board, which provides scientific advice to the administrator, including reviewing the quality and relevance of information used by EPA or proposed as the basis for regulations, reviewing agency research programs and plans, and providing scientific advice as requested.
"I am excited to be serving as a science advisor to the EPA at a time when major decisions will be made regarding climate change mitigation and adaptation, the transition to sustainable energy systems, and the reduction of toxicant exposures in environmental justice communities."
Thorne previously served on the SAB from 2011 to 2017, including a two-year term as SAB Chair from 2015 to 2017.
This article was originally posted here: https://www.public-health.uiowa.edu/news-items/thorne-appointed-to-epa-scientific-advisory-board/