Low-cost approach may lower adolescent pesticide exposure
Young workers in Egypt who apply pesticides adopted safer practices after low-cost intervention.
This article was written by Arif Rahman and released in July 2020 on the NIEHS Environmental Factor, see article on NIEHS website
Unsafe application of pesticides is a major health risk among young agricultural workers in low- and middle-income countries. To help address that problem, NIEHS grant recipient Diane Rohlman, Ph.D., and collaborators in Egypt developed an intervention that improved the workplace behaviors and hygiene practices of adolescent field laborers in that country. Rohlman is a professor of occupational and environmental health at the University of Iowa.
Young people are more susceptible to negative health effects of pesticides than adults, and more likely to engage in unsafe work habits, increasing their risk of exposure, according to the study. The authors noted that adolescents who spray the chemicals on crops can exhibit poor lung function and neurobehavioral problems, including attention-deficit hyperactivity disorder.
Through funding from NIEHS and the National Institutes of Health Fogarty International Center, the researchers fostered several positive changes among the teens, including the following:
Staying out of recently sprayed fields.
Using a stick instead of hands to mix pesticides.
Bathing and wearing clean clothes after application.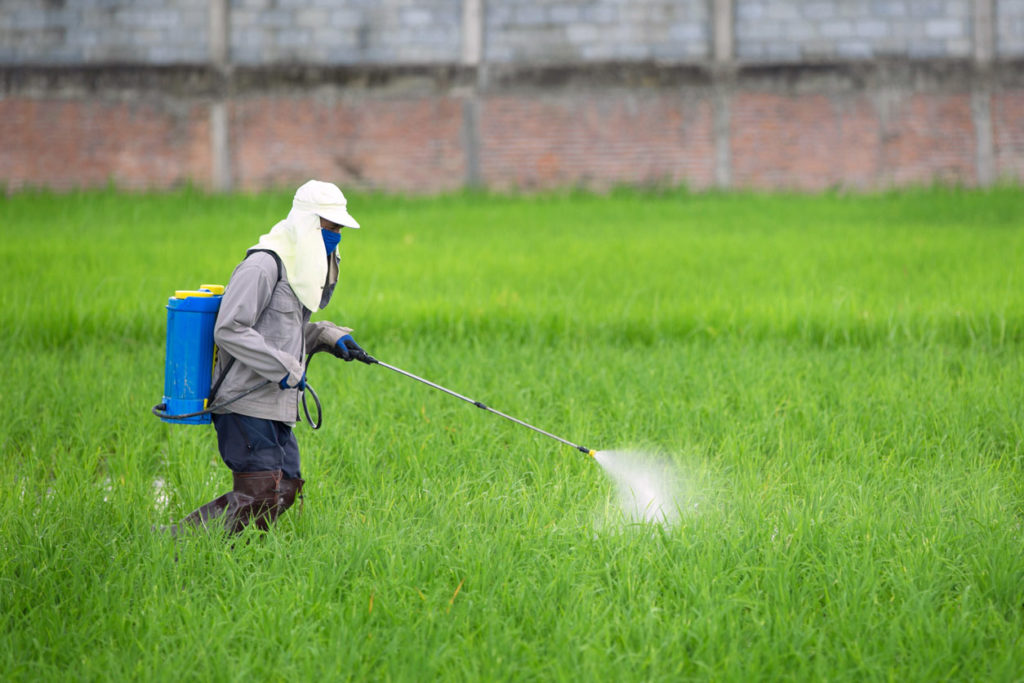 Intervention based on behavioral change theory
"In order for people to change their behavior, they have to believe that they are at risk," said Rohlman. "They also have to know what to do to protect themselves and believe that these behaviors will protect them."
After conducting field observations and surveys, the team placed approximately 120 participants into risk categories. Those who viewed pesticides as a major health threat and felt they could take precautions were called responsive. Adolescents who did not view pesticides as a serious risk and did not think they could improve safety were called indifferent.
Next, the researchers provided a one-hour training session on reducing pesticide exposure and enhancing hygiene. They found that after the intervention, about 90% of participants fell into the responsive group, whereas before the intervention, only about 42% were in that category.
The scientists followed up with the adolescents after eight months. Positive behavioral changes were sustained during that period, although the percentage of responsive participants dropped slightly. Rohlman said that with regular intervention, her approach can provide a low-cost way to reduce harmful exposures in a variety of agricultural and industrial settings.
Successful international partnership
"NIEHS partners with Fogarty to support collaborative research on brain and nervous system disorders," said Kimberly Gray, Ph.D., health scientist administrator in the institute's Population Health Branch. "Rohlman's project contributes to the long-term goal of building sustainable research capacity in low- and middle-income countries."
Rohlman met her Egyptian collaborators at a scientific conference in the United States. "It has been a wonderful experience working with colleagues from Menoufia University," she said.
The researchers worked closely with the Ministry of Agriculture in Egypt, where cotton production is highly regulated. The ministry, which hires adolescents to work in fields during the summer, was actively involved in on-site training and focus group discussions with participants.
Noting that she and the research team would like to continue this initiative, Rohlman said that she hopes her intervention can be used in other countries.
Understudied health problem
Many children and teenagers work as pesticide applicators. However, most research into the chemicals focuses on unborn and newborn babies, according to Rohlman. To help fill that gap, she studies how the substances affect the adolescent brain.
High-exposure participants show neurobehavioral deficits that last months after the pesticide application season ends, noted Rohlman, who added that more research is needed.
Citation: Rohlman DS, Davis JW, Ismail A, Abdel Rasoul GM, Hendy O, Olson JR, Bonner MR. 2020. Risk perception and behavior in Egyptian adolescent pesticide applicators: an intervention study. BMC Public Health 20(1):679.
(Arif Rahman, Ph.D., is a visiting fellow in the National Toxicology Program Toxicoinformatics Group.)